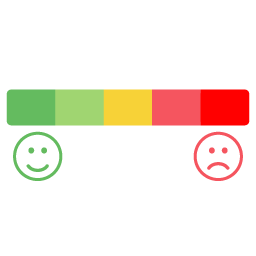 Happy Meter
Vendor: Every8.Cloud
Version: 1.0.2
Professional Services
Happy Meter is an easy-to-use customer feedback app that will help you measure and improve customer satisfaction.
With Happy Meter, you can create custom surveys to collect feedback from your customers and gain valuable insights into how well you're meeting their needs.
Key features:
Customizable surveys: With HappyMeter, you can create surveys that match your brand's look and feel, and customize questions to get the feedback you need.
Multiple survey distribution options: email and web surveys, so you can choose the best method for your customers.
Real-time reporting: real-time reporting on survey results, so you can quickly identify trends and make data-driven decisions to improve customer satisfaction.
Automated alerts: automatic alerts you when a customer submits negative feedback, so you can take action and resolve issues quickly.
Gather valuable feedback from your customers and make data-driven decisions to improve your customer satisfaction. Give it a try and see how it can help your business grow!
---
Need an App?
Let's get in touch and bring your ideas to life!