Powered by Every8.Cloud: MaGarderie Plus and Relevé 24 EN LIGNE
| Time to read: 3 minutes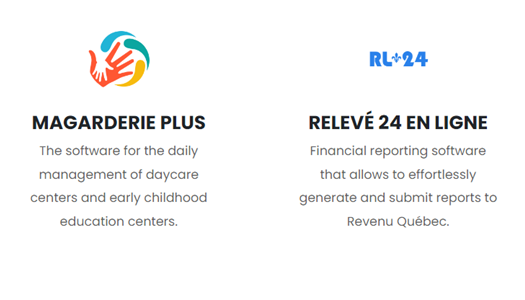 We are thrilled to share some exhilarating updates from our partners.
Both MaGarderie Plus and Relevé 24 EN LIGNE are powered by the Every8.Cloud Platfrom.
Relevé 24 EN LIGNE has just been updated and is now ready for the upcoming fiscal year. To give you a clearer picture of its capabilities, here is a short video that offers a comprehensive overview of this impressive application.
Additionally, we would like to spotlight another gem in the same industry: MaGarderie Plus.
Its growth and adoption have been nothing short of remarkable recently.